While private browsing, shopping is not available
5 Healthy Recipes to Kick Off National Fruit & Vegetable Month
Apr 25, 2016
Did you know that June is National Fruit and Vegetable Month?
It's no secret that fruits and vegetables play a significant role in the human diet. Unfortunately, most people are only getting two servings of fruits and veggies a day. According to studies, getting the recommended 5–9 daily servings of fruits and vegetables has been strongly associated with reduced risk for some cancers, heart disease, stroke and other chronic diseases. Many fruits and vegetables are also high in antioxidants, which can help with metabolic activity and eliminating carcinogens from the body.
What's a health-conscious person to do? Never fear…Reserve™ is here!
The superfruits in Reserve contain a powerhouse of antioxidants that work together as a defense against free-radical damage. On-the-go Reserve helps you get your antioxidant fix anytime, anywhere.
The A-Listers • Dark Sweet Cherry • Blueberry • Concord Grape • Pomegranate • Açai Berry
In addition to consuming Reserve, how can you add more fruits and veggies to your diet? Take advantage of the variety of produce available this summer. We scoured the internet for some summery recipes that will make getting your recommended servings easy and delicious.
1. BBQ Vegetables from Happy and Healthy Recipes
2. Quick Caprese Salad from The Healthy Foodie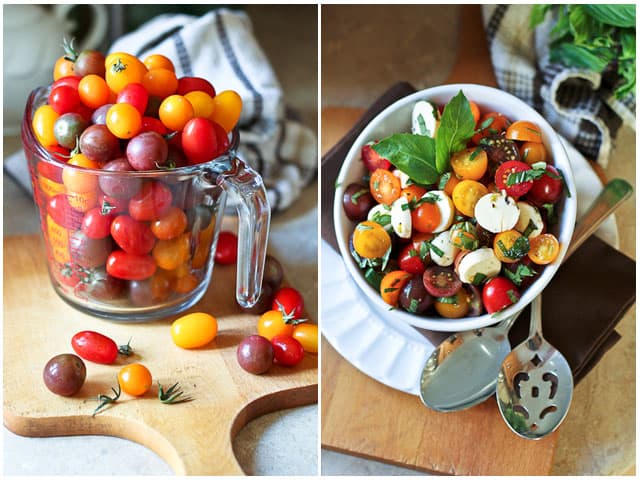 3. Peaches & Berries with Lemon-mint Syrup from Once Upon a Chef
4. Grilled Sweet Potatoes with Cherry Salsa from The First Mess
5. Arugula & Watermelon Salad from A Kitchen Muse
Are you getting hungry? Go ahead and indulge in some delicious fruits and veggies this month. Full of healthy goodness, your body will say thank you!